Turkish Aspirations for the Eastern Mediterranean Gas
Turkey has undoubtedly become a major energy corridor linking East and West, through which it was able to obtain a geostrategic significance, yet, Turkey is still unsatisfied. On the contrary, it proceeded to impose itself as a key player in the energy field without having the necessary resources for it. It also seeks to find a place in any project for extracting or transporting gas in the region; so will Turkey succeed in achieving its goals?
by STRATEGIECS Team
Publisher – STRATEGIECS
Release Date – Jun 28, 2020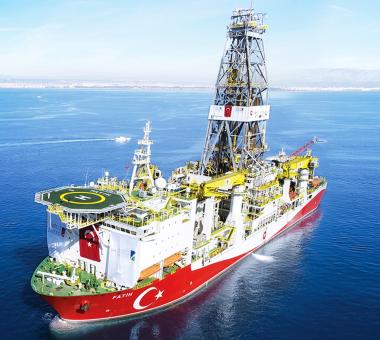 Foreign policies of any country are usually influenced by several factors, including geographical location, military power, political system, social composition, economic resources, and others. Each factor can be either a strength or weakness points to the country when it comes to determining its rank or classifying its power and ability to influence the region surrounding it and the world in general.
It is well-known that the Middle East has an abundance of fossil fuel reserves, which, as a natural resource, plays a key role in determining political tracks at the international level, including tensions and incompatibilities between the region's countries. These tracks entail every country's endeavor to secure its share of fossil fuel production and sales. In this regard, many countries in the region and around the world have begun to show interest in the natural gas reserves in the eastern Mediterranean area, amounting to about 3.45 trillion cubic meters, according to a 2010 study by the U.S. Geological Survey.
In November 2019, Turkey and the Libyan Government of the National Accord led by Fayez al-Sarraj signed two memoranda of understanding; one on establishing maritime boundaries and the other on political and security cooperation. The content of both agreements can be summarized in two parts:
First: Security; Turkey pledged to provide the Government of National Accord with military supplies in the ongoing local conflict against the Libyan National Army led by Field Marshal, Khalifa Haftar.
Second: Economic; this includes establishing an area that extends from southern Turkey to the northeastern Libyan area, allowing Turkey to excavate for natural gas there.
Turkey's move was faced with condemnation from both, Arab and foreign countries, in the eastern Mediterranean, such as Israel, Egypt, Greece, Cyprus, among others, given that Turkey encroaches on disputed territorial waters between Nicosia and Athens on one hand, while taking advantage of the long-standing security and political chaos in the Libyan arena on the other, to facilitate the process of reaching its economic interests.
Some believe that Turkey is seeking to secure its own interests in excavation for natural gas in the Mediterranean as a response to Egypt's establishment of the Mediterranean gas forum in 2019 along with six other countries; Greece, Italy, Jordan, Israel, Cyprus, and the Palestinian National Authority. The vision of this forum focuses on increasing interest and cooperation in establishing natural gas markets and the needed infrastructure to extract and transport gas.
While Turkey does not own significant amounts of local natural gas resources, it is one of its top importers in the region; for instance, Turkey imported about 23.29 billion cubic meters in the first 7 months of 2019. Despite discovering 286 billion cubic meters of natural gas in the Thrace region in northwestern Turkey in November 2019, it remains relatively small compared to 850 billion cubic meters found in the Egyptian Zohr field, which was discovered in 2015 with daily production at about 764.5 billion cubic meters at the end of 2019. This holds true when compared to the Israeli Leviathan gas field, whose reserves are estimated at 620 billion cubic meters, in addition to other disputed gas fields, especially those with Lebanon. Moreover, Cyprus, the smallest country by size, owns the Aphrodite gas field, whose reserves are valued at 160 billion cubic meters.
Ankara in Search of a Way-Out 
The Turkish leadership acknowledged the need to find an option that ensures its presence in the Mediterranean natural gas market; this option entailed Turkey's presence as a host for gas pipelines, which is what Ankara sought to achieve since the beginning of this century. As such, it inaugurated the Russian-Turkish Bleu Stream gas pipeline in 2005, along with the 2007 Baku–Tbilisi–Erzurum pipeline which connects Azerbaijan to Turkey via Georgia.
The Turkey –Azerbaijan cooperation continued with the enormous Trans-Anatolian Natural Gas Pipeline (TANAP) project which commenced in 2018 through which gas pipelines extended from the Turkish-Georgian borders across 20 Turkish districts, reaching the European markets. This project was linked to gas pipelines from Greece, through the Adriatic Sea, to Italy.
The gas pipeline network crossing the Turkish territories culminated in the opening of the Turk Stream gas pipeline in January 2020, which transports Russian gas through the Black Sea via Istanbul to Bulgaria until it is sold in the southern and eastern European countries.
Turkey has indeed become a main energy corridor connecting East and West, through which it was able to obtain a geostrategic significance in collecting costume fees for pipelines' passing through its land while securing its needs at preferential prices. Yet, Turkey believes it is still not enough. On the contrary, it proceeded to impose itself as a major player in the energy field without possessing the necessary resources for it. Furthermore, Turkey seeks to find a place in any project to extract or transport gas in the region.
In this context, Ankara did not recognize the 2003 Delimitation of Maritime Borders Agreement signed between Egypt and Cyprus in 2013, which first sparked tension with Cairo. This was preceded by a political rift due to Turkey's stance on the social transformations in Egypt in June 2013.
The Egyptian-Turkish race to lead the energy trade in the Mediterranean Sea is witnessing a critical period with signs of a possible military clash; Ankara continues to excavate for natural gas in the European-Cyprus regional waters, as it believes that the Turkish Republic of Northern Cyprus- which is only recognized by Ankara- has a right to the gas and oil of Cyprus. 
By commencing excavation works in the Mediterranean Sea in 2019 accompanied by warplanes and warships, Turkey could have taken an unprecedented step in modern history; this provoked European countries as the EU Council on Foreign Relations announced in August 2019 that it had signed a document containing economic restrictions that could be imposed on Turkey should its "aggression" on the Cyprus regional waters continue.
On the other hand, the abovementioned Turkish activities could form a significant threat to the vital interests of Egypt, especially following the Egypt-Cyprus agreement in 2018 to supply gas from the Aphrodite field to be later liquefied in the Egyptian Idku city, which will then be exported to different countries. This further exacerbates tensions between the two countries.
State of Uncertainty 
Greece, Cyprus, and Israel have signed the final agreement to establish the EastMed gas pipeline, which is supposed to be completed in 2025; it is a pipe of approximately 1900km that transfers Israeli gas to Europe via Cyprus and Greece. However, this pipeline will inevitably pass through the marine area that Ankara agreed to share with Tripoli, noting that a few hours after signing the agreement, the Turkish Foreign Ministry announced its rejection of the project. This suggests that any attempt to extract and/or transfer energy in the Eastern Mediterranean will fail without Turkey's knowledge or involvement. 
Ankara sets its energy plans based on two factors:
First: An active military movement in Iraq, Syria, and Libya, which can, to some extent, complicate regional files. Therefore, other main players, particularly international actors, will then be forced to establish a disclosed or undisclosed understanding with Turkey to form initiatives to resolve these crises.
Second: Turkey's ability to control its so-called "energy security", by diversifying its imports of natural gas resources, not limiting it to a specific country. This is evident by the reduced imports of Russian gas by 35% during 2019, in favor of U.S. and Qatari liquefied gas, among others. Thus, Turkey guarantees a flexible relationship with Moscow that cannot - for the time being - abandon its economic interests with Turkey in the energy sector, not to mention Moscow's strained relationship with the majority of Eastern European countries. This makes the Turkish option the best one in the meantime for Russia to export its gas to Europe. 
With the increased competition to import natural gas to Europe, the world's largest gas consumption market, without controlling and regulating such a competition, it is more likely for this region to enter a state of chaos resulting from security tensions that may escalate to a direct military clash.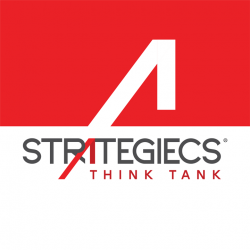 STRATEGIECS Team
Policy Analysis Team