During his meeting with Abdel Fattah Al-Burhan, Chairman of the Sovereignty Council,
Hasan Ismaik, Chairman of the Board of Trustees at STRATEGIECS, congratulates Sudan
on its political and economic openness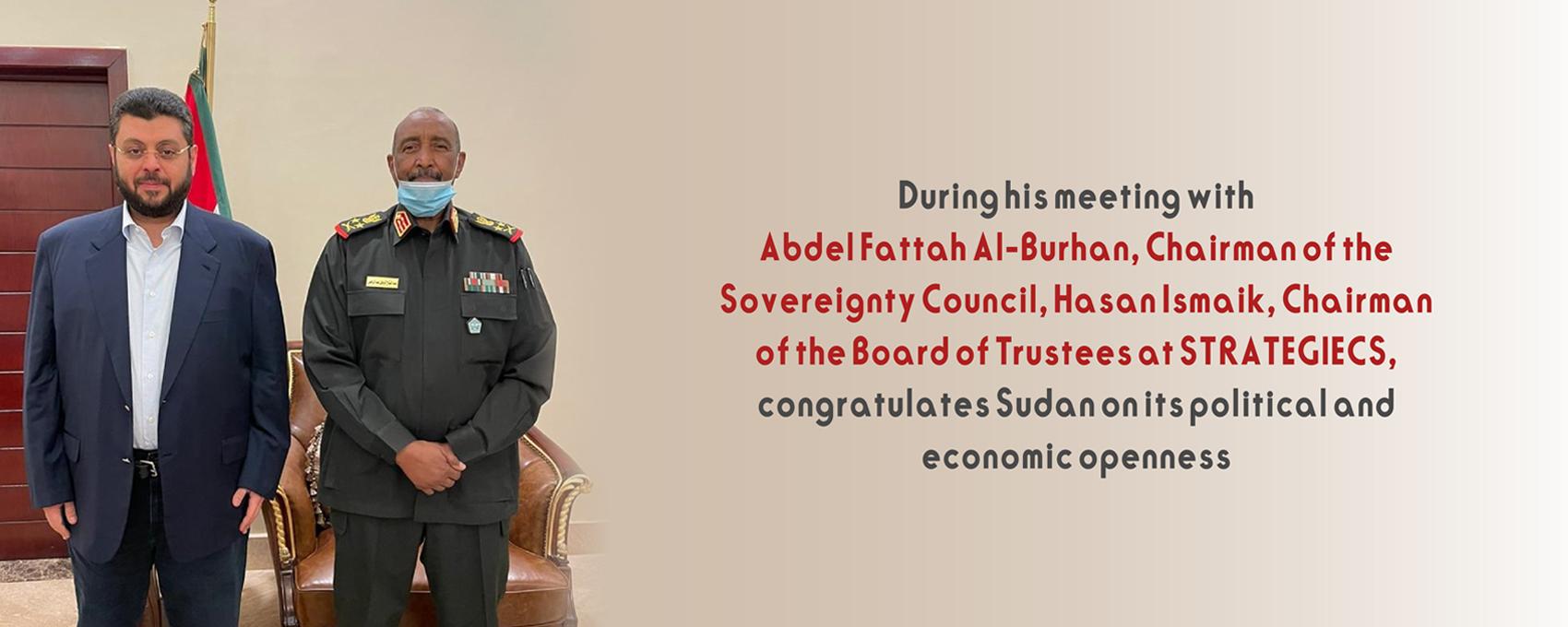 Hasan Ismaik, STRATEGIECS chairman visited Sudan's capital Khartoum where he met Abdel Fattah Al- Burhan, Chairman of the Sovereignty Council.

During the meeting, Mr. Ismaik welcomed the outstanding achievements accomplished by Sudan, and in particular, its removal from the list of state sponsors of terrorism, and expressed his appreciation for Al-Burhan's efforts and measures that met the political and legal criteria for this achievement.

Mr. Ismaik also commended the new course of the foreign policy of Sudan, which is based on openness and aspiration to establish relations in the national interests of Sudan with all countries of the world.

The policy of isolation that Sudan has suffered from was determined by issues that are not related to the Sudanese people, he noted, describing the stage of openness that Sudan is experiencing as meeting the interests of the Sudanese people and supporting their security and stability.

He also expressed his hope that the efforts of the President would culminate in achieving economic recovery.

Mr. Ismaik emphasized that Sudan will be a vital destination for investment in the African continent, praised the huge investment opportunities and capabilities that the State of Sudan provides to investors and businessmen, and wished more progress and prosperity for Sudan and its people.

Also, Mr. Ismaik had met during the visit, several officers of the Sudanese Armed Forces.