Rare and Strategic Elements in Jordan: Opportunities and Challenges
This policy analysis examines Jordan's efforts to achieve a real transformation in the mining sector by exploring rare and strategic elements of earth. This analysis also discusses the urgent need to expand this sector, and the challenges facing the extraction of these rare elements.
by STRATEGIECS Team
Release Date – Aug 1, 2023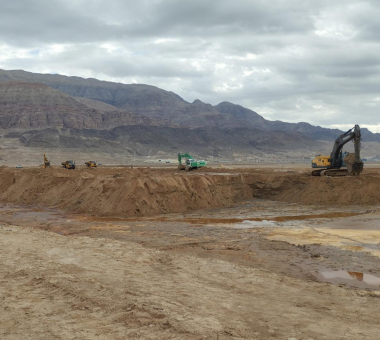 Jordan is seeking to achieve a real transformation in the mining sector by exploring rare-earth elements buried under its surface and developing the processes of exploration, mining, and processing operations for non-metallic elements. Rare and strategic elements are gaining a significant position in global geopolitics as a pillar of the Fourth Industrial Revolution. These minerals have become equivalent to petroleum, which was the foundation of the Third Industrial Revolution, electricity in the Second Industrial Revolution, and steam power in the First Industrial Revolution.
Jordan's entry into this market would give the country a foothold in the industries of the future while redefining Jordan's geographical power, geopolitical position, and strategic role at the regional and international levels, given the limited distribution of these minerals around the world and the unprecedented demand on them.
However, this is contingent on the depth and breadth of Jordan's inventory map of these minerals and adopting a comprehensive strategy—based on automation, technology, artificial intelligence, green transformation, and military technology—that ensures Jordan's leading position in the mining and minerals sectors. Success requires overcoming many local and foreign challenges.
Jordan's Expansion in the Mining Sector is an Urgent Need
Since the first discoveries of earth minerals in Jordan in 1903, the majority of its exploration and mining operations have focused on non-metallic and clay minerals such as phosphate, potash, salt, calcium carbonate, zeolite, silica, limestone, and quarry products. The mining sector has grown significantly, with exports currently reaching an annual 1 billion Jordanian dinars ($1.4 billion USD).
Rare and strategic minerals, however, did not receive attention in exploration and mining operations until recently when the vision of economic modernization included the minerals sector as having a high industrial value. Hence, exploring minerals, identifying rare and strategic elements, studying their economic feasibility, and then extracting such minerals has become of utmost importance.
Given the many practical and speculative studies that found an abundance of minerals in Jordan, work will be done to double its contribution to Jordan's GDP and increase its export capacity to $5 billion a year by 2033. Given the difficult phase that the Jordanian economy is going through, its government is now seeking to verify and consider the economic feasibility of mining its rare and strategic elements.
The Jordanian government mapped the kingdom as eight mining squares in the north, south, and center of the country. Its Ministry of Energy and Mineral Resources (MEMR) signed agreements with companies specializing in the fields of exploration and prospecting to conduct geochemical and exploratory studies on rare elements and strategic elements such as gold, copper, and lithium. Since 2022, the ministry has signed 10 memoranda of understanding (MoU), including the following:
A 2022 MoU with the Jordanian Armed Forces for prospecting rare and strategic elements, focusing on exploring lithium in the Dubaydib area in the south of the kingdom.

A January MoU with the Arab Mining Company for prospecting for lithium in the Lisan area of the Dead Sea.

An April 2022 MoU with Harmony Investment Company to develop a map that identifies the most important minerals that can be invested.

Two MoUs, in April and June 2022, with the Turkish company Solvest for prospecting for copper and gold in the Abu Khashibah area in the south of the kingdom.

A June 2022 MoU with the Jordanian Integrated Mining and Prospecting Company to explore copper in the Dana area.

Two cooperation memoranda in January 2023 with the Arab Mining Company for prospecting for lithium in the Finan area in Wadi Araba and for gold in the Jabal Mubarak area in Aqaba.

A July 2023 MoU with the Arab Potash Company to explore extracting lithium mineral from the company's operating areas.
The Opportunity for the Mining Sector in Jordan
 In January 2023, Jordan's MEMR began prospecting for metallic elements in the Samra-Al-Tayba area of Wadi Araba, located in southern Jordan. Four months later, the head of the ministry, Saleh Al-Kharabsheh, announced that initial tests indicated that rare and strategic elements such as copper, lithium, gold, zinc, and lead are abundant in the Samra–Al-Tayba area. In addition, the preliminary study by Solvest revealed that about 117,000 tons of copper reserves exist in the Abu Khashibah area, an amount that may exceed 1 million tons with the expansion of exploration operations. There are also hopeful prospects for finding high concentrations of lithium in the Dubaydib area and a number of studies suggesting that the Dead Sea may contain about 9 percent of the world's untreated lithium reserves. If proven true, extracting these minerals would place Jordan on the global mining map and help it  achieve greater economic and technological developments in the next decades.
In principle, Jordan's interest in rare earth elements came late compared to other countries that have been producing these elements for decades. However, in terms of timing, the current geopolitical moment allows new countries to enter the rare element market for five central reasons.
The demand for rare minerals, especially lithium and copper, are at the core of the technological and green transition. Lithium is an essential component in green industries such as electric cars, wind turbines, and solar panels. Copper is the cornerstone of electricity and technological industries such as phones, computers, and batteries. It is believed that in light of the increasing demand, both lithium and copper will face a supply shortage by 50 percent and 80 percent respectively by 2030. Meanwhile, to meet the European Union's (EU) Green Deal goal of climate neutrality by 2050, according to a 2022 study by Belgium's KU Leuven University, Europe will require 35 times more lithium, 35 percent more copper, and 7 to 26 times the amount of rare earth metals than it uses today.

Western countries, especially Jordan's allies and those that have free trade agreements and economic partnerships with it, are engaged in programs for the green transition. The EU issued a law in 2022 that prohibits selling new fuel-powered cars as of 2035 and the 2022 U.S. Inflation Reduction Act (IRA) aims to reduce America's carbon emissions by 40 percent by 2030 with $369 billion in incentives for climate and climate-related programs.

Global geopolitical competition, especially between the United States and China, provides an opportunity for countries like Jordan to benefit from it while seeking to diversify their sources of rare and strategic elements, especially after witnessing the risks European countries experienced by relying on Russian gas during the Ukrainian crisis and struggling to meet the increasing demand in the winter of that year. Therefore, Western countries are pursuing localizing mining and mineral sectors as well as diversifying their imports. The Biden administration even included China's control over the rare minerals market in its annual threat assessment for 2023. These steps are likely to gain additional momentum in light of the geopolitical tensions with China over Taiwan. Meanwhile, the European Commission's "European Strategy for Critical Raw Metals" prevents EU countries from importing more than 65 percent of those metals from a single source.

China's control over the strategic elements market has currently contracted from 90 to 60 percent, which has created a gap in the strategic elements market that may last for years. Nevertheless, this creates a wide space for new countries to participate in filling the void resulting from China's decline.

The United States offers incentives for companies importing rare and strategic elements to expand into markets that are allies of Washington and those that have free trade agreements with it. The IRA provides up to $7,500 in federal tax breaks for anyone who purchases an electric vehicle whose battery components and minerals meet domestic sourcing guidelines, i.e, are either domestic or from the United States' trading partners. This would place Jordan, which has had a free trade agreement with the United States since 2000, in an advanced position compared to the EU and Japan, which do not have free trade agreements with the United States.
However, extracting rare and strategic elements in Jordan involves several challenges, both in terms of the cost and whether they will add a value to the Jordanian economy, as well as their environmental consequences and implications for local communities. These are the challenges that Jordan must deal with and address before discussing the benefits and returns of exploration and mining operations.
Extraction of Rare Elements: Challenges, Consequences, and Implications
Jordan is still in the initial stage of exploration and mining. First, the results of exploration operations are needed to reveal the existence and abundance of these elements. Therefore, Jordan has only uncovered the tip of the iceberg that involves challenges and risks, from extraction to refining then processing—a complex and extended process that even the most advanced countries avoid.
These challenges include, for example, the consequences of mining on the environment, as well as mining implications on the economies and health of local communities, the need to maintain a legislative and financial structure that prevents fluctuations in the local mining sector, and the shift in mining from labor-intensive to technology-intensive. The following are the most prominent challenges related to mineral extraction.
From the Raw Material to the Final Product
In fact, rare elements of Earth are not as rare as they are called, many countries have huge reserves of them, but the difficulty of extracting them besides the consequences that resulting are what make these elements be rare. While the mining sector in Jordan has been active for decades, the breakthrough that such sector seeks to achieve requires unconventional resources, skills, and strategies, in order to ensure the continuation of the promising mining activities. Unlike the experiences gained in mining phosphate, potash, and other non-metallic elements, that are easy to extract and process from broken rocks on the surface, rare elements require higher cost and technology, in addition to their need for dredging tons of rubble and rocks, with a relatively dangerous work environment, as well as the complexity of separation and processing operations to reach the final product.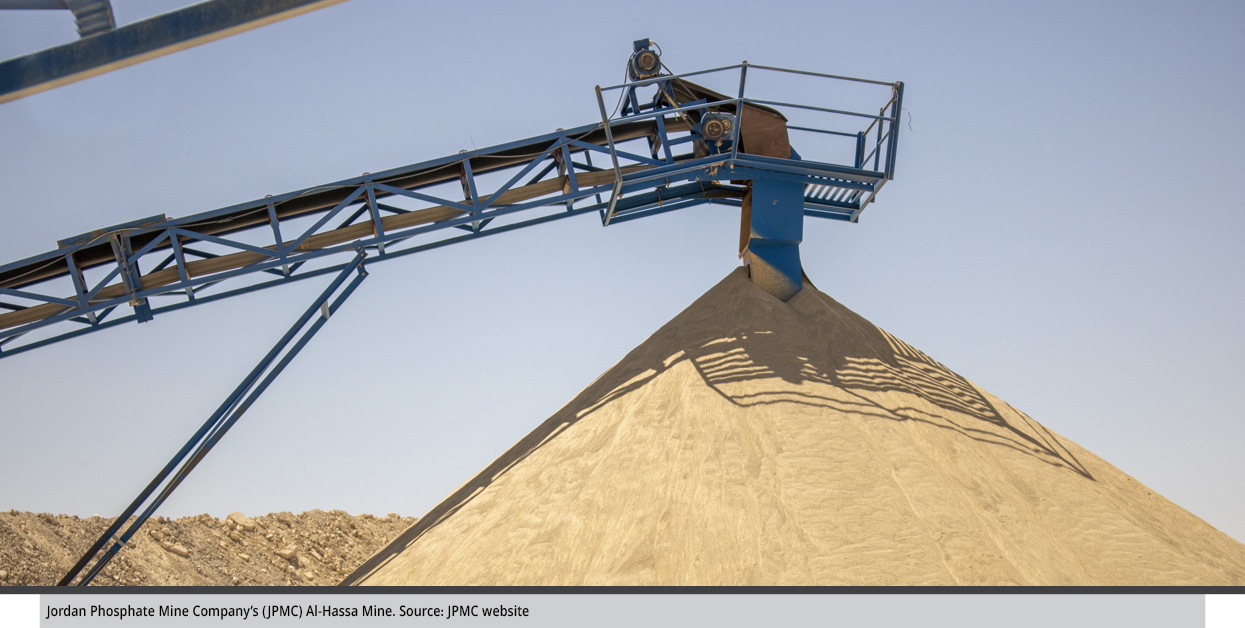 For example, extracting both copper and lithium involves different challenges. Copper is found in rock formations within a certain concentration ratio that studies indicate reaching 1.36 percent in the Vivian area, and 2.33 percent in Khirbat al-Nahas. These ratios are indicators of the amount of copper extracted from a ton of rocks. Thus, obtaining a ton of copper requires dredging tons of rocks containing it, leaving about 99 tons of rocks as waste, dust, and other residues. While lithium extraction is more complex; as most of it is in salt flats, extracting it requires making holes drilled in those flats, and pump a saline solution to the surface for evaporation.
For Jordan, the most prominent challenge in mining operations is that mining requires huge amounts of water throughout its stages, including (for copper extraction): using water to reduce the dust rising from drilling and crushing operations, also in the "foam flotation" technique, which is the main method for extracting copper ores, later used in case of the need to separate rare metals from other metals. Using conventional technology through evaporation ponds, each ton of lithium produced requires 2.2 million liters of water.
The problem is that water resources in Jordan are scarce in the first place. While water consumption in mining sector globally is relatively low compared to other sectors such as agriculture, but in the case of Jordan, the mining sector will be considered a large consumer of water, the local communities specifically would think like so, as most mining areas are located in environments suffering from drought. In conditions of the climate change impact on Jordan, talking about developmental projects that affect water security in the country will have future consequences and impacts.
Good Governance of Mining Sector
The Jordanian government has high hopes for what the extraction of rare elements can achieve in terms of financial revenues for the state treasury. However, in light of the vision of economic modernization, there is a trend to encourage investment in the national mineral resources. For this purpose, an electronic platform for investment opportunities in mining sector will be established.
Despite the positive results of investment revenues in the mining sector in Jordan, considering the global market of strategic elements, there is a tendency of producing or importing countries to localize all stages of extraction, refining, and processing of these elements. Countries that suffered from a lack of funding and relied on external financing and foreign investments showed fewer positive results when compared to countries that followed nationalization strategies. This is due to several reasons, including flexibility in setting competitive prices for their goods; providing opportunities for developing mining sectors in processing raw elements in order to achieve maximum benefit; and avoiding excessive exploitation of natural resources. Advanced countries intensify their demands on developing countries to produce more rare elements so that the developed countries would support their transition to green energy.
Considering the global models, the countries that relied on investment in mining sectors achieved lower added returns and still suffer from major economic crises, whether in Africa or in Latin America. For example, the Democratic Republic of Congo, which produces about 70 percent of the global cobalt, was ranked among the five poorest countries in the world in 2022, with 62 percent of itss population living below the international poverty level. There was no tangible impact of Congo's importance in the mining market whether in terms of development or population. This is because large companies often invest in developing countries in a way that meets the requirements of those companies at the expense of developing countries' requirements. In addition, profits are concentrated in the manufacturing industries more than in the mining operations for raw elements.
Therefore, we can see a global shift towards nationalizing or restricting mining industries. Examples of this include Burkina Faso's 2022 announcement of nationalizing mining in the country. Other examples are Chile and Mexico's disclosure of plans to nationalize their lithium mining industry and Indonesia imposing restrictions on its nickel exports. China, in July 2023, also imposed restrictions on exporting two metals, gallium and germanium, essential for manufacturing semiconductors.
Recently, Jordan faced a problem in the Attarat power plant, which was supposed to generate electricity from oil shale, but the project, located in the south of the kingdom, became a burden on the state treasury, due to the high prices of buying electricity, which caused losses of about $280 million annually to the state treasury throughout the 30-year agreement. This prompted the Jordanian government to request international arbitration by an arbitration council affiliated with the International Chamber of Commerce in Paris. If the arbitration decision favors China, according to experts, this will force the Jordanian government to raise electricity prices for consumers by 17 percent to cover the payments.
The environmental and Social Consequences of Mining Operations
 Mining operations are associated with environmental and social consequences, they can cause local disturbances due to the damage they cause to natural resources and structures, and also due to their need to consume large amounts of water. In Jordan, whose geological situation imposed that the areas rich in natural resources suffer from water scarcity, or are located within natural reserves or tourist areas, the choice and prioritization of decision-making is imposed.
Objectively speaking, it is likely that the government's plans for mining and processing will face the same barriers that previously faced the transition to nuclear energy, as the Jordanian nuclear reactor project for power generation was met with widespread popular opposition.
One of the latest examples of this is the controversy that accompanied the government's announcement of exploring for copper in the Finan area in the Dana Nature Reserve, which is listed on UNESCO's global lists, and in Khirbat al-Nahas that dates back to 4,000 BC. This exacerbates the pressure on the mining sector as it is stuck between the choice of sacrificing vital, natural, and tourist resources, or giving priority to mining over such resources, the matter that has an impact on hundreds of families who benefit financially from the reserve's projects, estimated to generate 3.38 million dollars annually according to the annual report of the Dana Nature Reserve in 2020, in addition to the environmental and social consequences of producing and processing mineral resources, which can harm local communities that partly depend on agriculture and grazing.