American Military Movements on the Borders of Iraq and Syria: A Preventive Buildup or a Complex Military Operation?
An assessment of the situation: Addressing the United States' reinforcement of its military presence in the Middle East by sending more military equipment and soldiers, as well as the military movements of American battalions in Iraq and Syria. These movements raise questions about the "Biden Doctrine," especially with the possibility that a military operation in the near future might be launched pursuant to a U.S. plan.
by STRATEGIECS Team
Release Date – Sep 3, 2023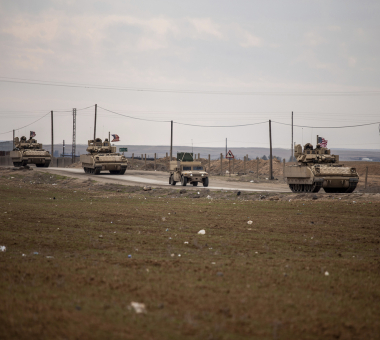 Two years after America's withdrew from Afghanistan in late August 2021, U.S. President Joe Biden indicated that the withdrawal would end a long period of U.S. military intervention to topple regimes and bring a new approach in foreign policy—called the Biden Doctrine—that replaces military interventions with international cooperation and joint efforts to confront challenges.
However, recent months have witnessed the opposite. The United States has enhanced its military presence in the Middle East, sending more military equipment and soldiers and increasing the military moves of its battalions in Iraq and Syria. All of this raised questions about the Biden Doctrine, especially since observers believe Washington is planning to launch a military operation soon.
Facts and Indicators
Many facts and indicators related to reinforcing the U.S. military presence in the region have emerged in recent months, the most important of which needs to be highlighted.
The United States is reinforcing its presence in the Middle East in general by dispatching F-35, F-16 and A-10 armed aircrafts, in addition to sending more than 3,000 American troops into the region.

Joint Chiefs of Staff Chairman Mark Milley's August visit to Jordan, his meeting with His Majesty King Abdullah II Ibn Al-Hussein, and his exclusive interview with Jordan's Al-Mamlaka TV in which he pointed out that the region is "very important and very significant to the United States" and that he cannot "imagine that the United States would ever walk away from the Middle East." Milley also tackled the threat posed to Jordan by "ISIS terrorists that are still roaming the deserts of Syria and somewhat into Iraq." And he discussed the importance of a continued U.S. military presence in Syria to help stabilize the defeat of ISIS.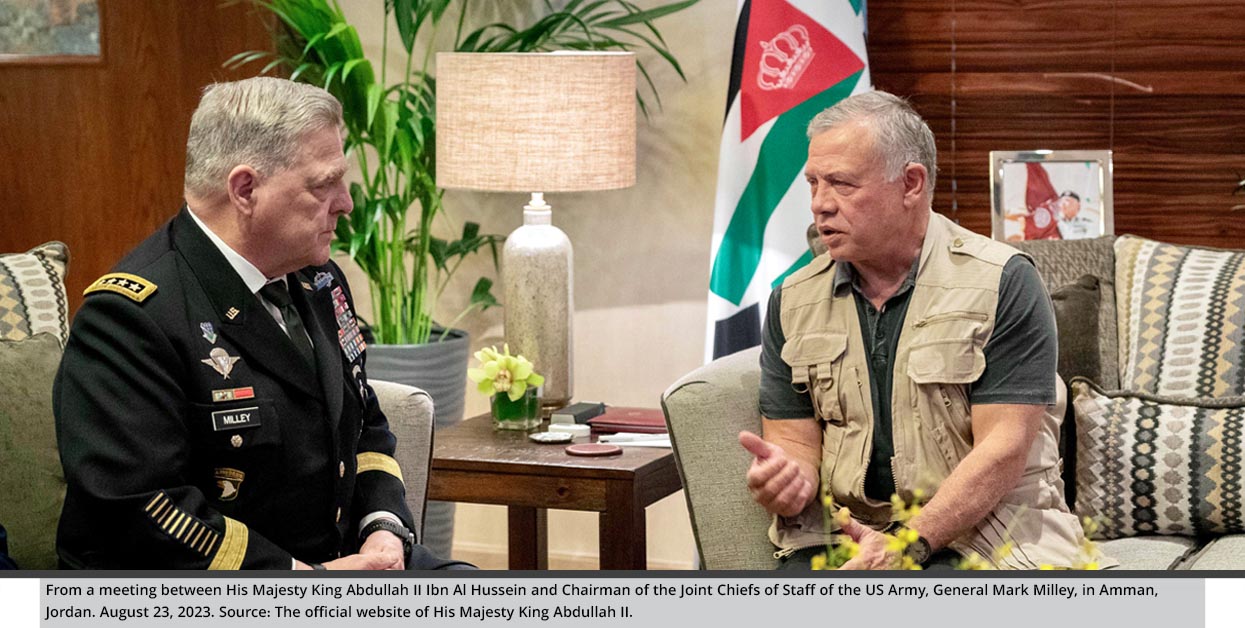 Mobilizing U.S. forces to the Syrian-Iraqi border area, specifically in the Iraqi area of Al-Qa'im and Al-Bukamal. There are reports about active movement of U.S. military cargo planes at the Iraqi Ain al-Asad Airbase and the transfer of military columns, weapons, and ammunition from Iraq to the Syrian city of Hasakah and the strategic U.S. garrison in Al-Tanf, Syria.
According to media reports, U.S. forces carried out joint military exercises with Kurdish units in the Qamishli area between August 15–17 involving heavy weapons, anti-aircraft, and armored vehicles. The U.S.-controlled military base in Shaddadi, Syria, witnessed another U.S. military exercises on August 14 after earlier air strike exercises that involved heavy weapons, warplanes, and helicopters were carried out August 3 on military dummies in the countryside of Hasakah, Syria.
The increasing U.S.-Russian frictions in Syrian airspace, accompanied by Russia's increased sorties in Syria since the Ukrainian crisis spring of 2022 and the continuation of U.S. aircraft missions in the airspace of the Middle East, especially in Syria. The United States and Russia have exchange accusations about aggressive interactions of their aircraft in Syrian airspace, including U.S. complaints about the "unsafe and unprofessional behavior" of Russian aviation and Moscow's complaint regarding the "dangerous approach" of an American F-35 fighter jet towards a Russian Sukhoi-35 fighter jet.
Reasons and Indications
Reinforcing the U.S. military presence in Iraq and Syria is related to many reasons that carry important implications.
The developments of the Ukrainian crisis and its escalating effects on NATO and the United States, and what this crisis imposes on repositioning. In addition, there are attempts to impose a new balance in U.S. foreign policy against Russia, which includes restricting Russia in its areas of influence in the Middle East to raise the cost of Russian strategic priorities in Ukraine or Syria.

Enhancing control over Iran in the Strait of Hormuz and the surrounding waters, as well as deterring Iran and its allies from carrying out direct or covert attacks in Syria against U.S. interests and military bases, has resulted in an escalation in tensions between U.S., Iranian, and Russian forces. This comes after Iranian-affiliated armed groups targeted American bases with missile attacks and drone strikes, along with continuous flights of Russian fighter jets over U.S. military zones in Syria. Consequently, Washington perceives that both Russia and Iran are aiming to establish a new approach of provocations to compel American forces to vacate their bases or confront the risks of escalation.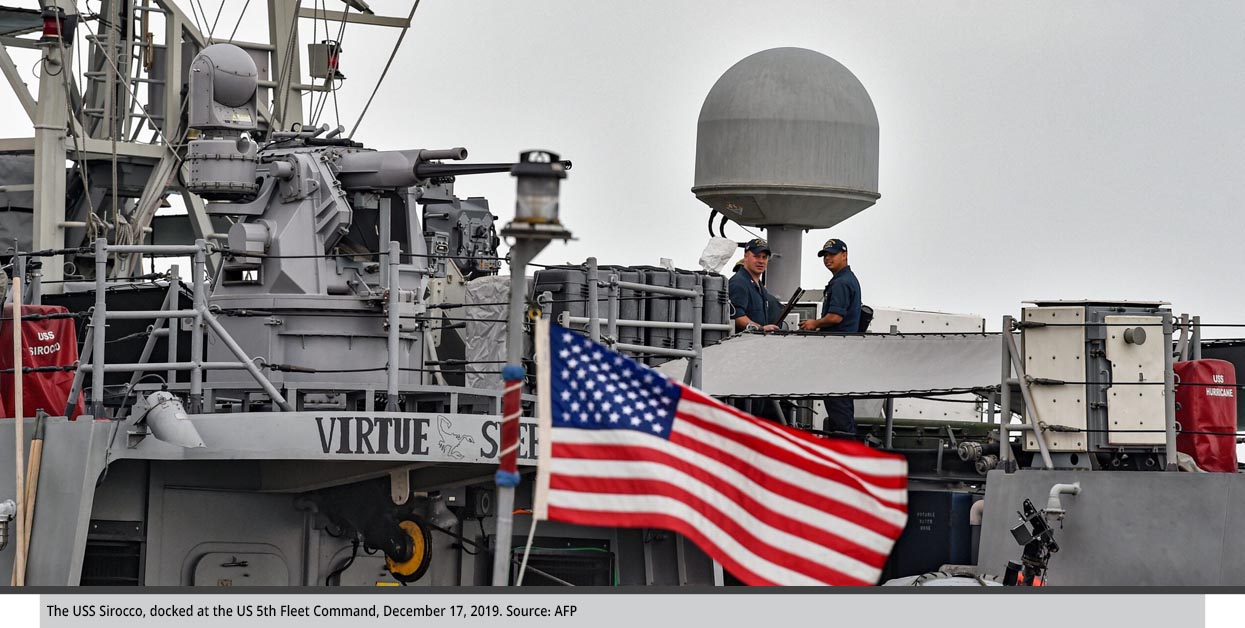 Observers believe that increasing the U.S. forces presence in the Al-Qaim border area between Iraq and Syria aims to cut off Iranian logistical and military supply routes, specifically the Tehran-Beirut road that passes through Iraq from the cities of Fallujah, Ramadi, and Haditha, then to the Bukamal-Qa'im crossing, passing through the cities of Al-Mayadeen, Deir Ezzor, and Aleppo in Syria, then to Lebanon.

The developments of Arab-Syrian relations, about which the U.S. administration has reservations, especially after Damascus' return to the Arab League, may lead Washington to restore the momentum of the U.S. policy in Syria by activating the Captagon Act contained within the U.S. defense budget for 2023. The anti-government protests in Syria's Suwayda Governorate may give impetus to Washington's calls for a political solution in Syria, as these protests are deepening the Syrian crisis and, thus, giving the United States more pretexts to strengthen its interferences in Syria.
In conclusion, it is not excluded that U.S. military reinforcements, in terms of tactical and operational aspects, are an indication of the possibility of carrying out limited military action in the border areas of Iraq and Syria. It also puts pressure on armed groups there by narrowing their margins of movement and maneuver. And, finally, it sends messages of the U.S. army readiness to deter any provocative efforts, whether by Russia or Iran and its affiliating groups, especially in the areas of Hasakah and the Al-Tanf base. Even if military action does materialized, it is likely to remain limited, without extending beyond key areas of operations that may target Iranian military deployment.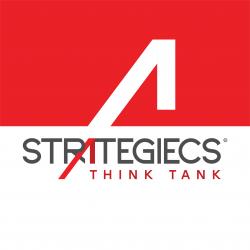 STRATEGIECS Team
Policy Analysis Team